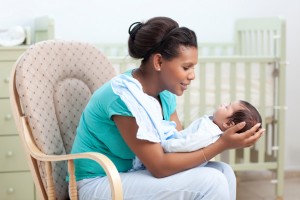 For working parents or parents with more than one child, a Chicago night nanny is a saving grace. Many of our families attribute their sanity to their night nannies!  These infant babysitters are newborn experts, and they help new parents achieve a restful night's sleep so they have more energy to devote to their families and their work. Newborn nannies help new parents to achieve a restful night's sleep by getting up with the baby, feeding or bringing the baby to the nursing mom, changing the baby, rocking the baby, doing the baby's laundry and more.
Temporary night nannies: We have a wonderful group of experienced, qualified night nannies who are available on an as-needed basis for 10-hour shifts.
Long-term night nannies: These professional night nannies are highly sought out because of their depth of experience and are booked for 3 months – 6 months at a time, and typically work 10-12 hour shifts for 3+ nights/week.
You can view information on Night Nanny Prices. To get started on finding your Chicago night nanny, please complete a Client Application which provides us with your details on your family's needs. Lastly, we will need a signed copy of the client agreement.
Families interested in hiring Temporary Night Nannies or a Long-term Night Nanny may contact Laura Curtin at laura.curtin@firstclasscare.com or 847.905.9938.
For general inquiries, please reach First Class Care by Mom's Best Friend through our Inquiry Form.