Mom's Best Friend is in the business of serving families and we strive to continually be a positive force for children and parents in our communities and beyond. Along with our work with children through our business, we also like to stay involved in our community by giving back. Below, you can see all the ways that Mom's Best Friend helps children near and far.
Africa New Life

In 2011, Mom's Best Friend owner Kathy Dupuy was introduced to a man named Charles Buregeya. He was born in Rwanda, and his family fled to Uganda during the genocide. He eventually moved to Portland, Oregon to attend college. When he was in Portland, he felt heart moved to return to his home country to try to help his people try to rebuild what was lost. He used all of his savings to sponsor several Rwandan children to attend school. He reached out to friends, networked, and built up support for what is now Africa New Life. In just 11 years, they have helped over 4,000 people in Rwanda climb out of poverty through education and trade programs!
We were so inspired by this impact, that we now donate a portion of every placement in order to sponsor an entire boys home in Kigali, including food, lodging and vocational training. Just a few short years ago, the 18 boys that live there were on the streets with no home and no family to care for them. They had minimal access to food and only the clothes on their bodies. Now, their basic needs are cared for and they speak fluent English. They live in a wonderful bunk-bed dormitory with a sweet house mother who truly loves them. During the day, they attend classes and learn vocational skills that will allow them to find a good job and earn a great living. They speak of how Africa New Life had changed their lives, and what they dream of becoming: singer, teacher, builder, even President! They have joy and hope in their hearts and have the ability to DREAM!
---
As a Mom's Best Friend family, a portion of your membership fee will be donated to one of the local Houston charities below:
Freedom Place is a Christ-centered care and recovery center for underage female victims of domestic child sex trafficking. It is the first long-term, comprehensive care facility in Texas for underage victims of domestic child sex trafficking and is one of only five such facilities in the United States. Their mission is to offer a successful path to freedom for American children who have suffered as victims of commercial sexual exploitation.
When a girl arrives at Freedom Place, she is immediately placed on her personal path toward healing. A team of on-site medical, mental health, and education professionals begin a comprehensive evaluation and prepare a personalized plan of care for each girl. Girls spend approximately one year in our comprehensive recovery program. When appropriate, they will exhaust every opportunity to successfully reunite her with immediate family or relatives. If that is not possible, Arrow will arrange foster care within our network of Christian families. If the girl is approaching 18, they will help her transition to successful independent living.
Star of Hope is a Christ-centered community dedicated to meeting the needs of homeless men, women and their children. Positive life changes are encouraged through structured programs which focus on spiritual growth, education, employment, life management and recovery from substance abuse.
His Grace Foundation provides physical, emotional and financial support for the patients and families on the Bone Marrow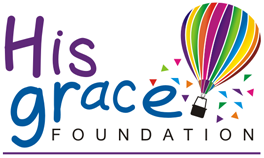 Transplant Unit (BMTU) of Texas Children's Hospital.
Designed to be "grace in the need of the moment," HGF has steadily grown since it was founded in 1997, increasing in services, volunteers and impact. HGF provides each new patient with a gift basket designed specifically for him or her, as well as necessities for family members, free parking for patient families, several monthly catered meals and weekly shopping. Additional services include massage therapy, emergency funding, holiday and birthday celebrations and an arts in medicine program. In the last several years, the foundation has expanded to provide three homes for outpatient temporary housing while families are required to maintain close proximity to the hospital.